There's a few bits of news that I can mention, mostly about the people joining as crew, so I though I'd write another update

First leg from Sweden to Lithuania I think we will be full on board, that means as many as 6 people. Maybe not, it's difficult for people to say exactly when they will be here and which sailing they have time for.
Joining in Karlshamn for the first leg is a student aged 28, he's from Italy I think, but connections to London where his family lives. Very little sailing experience, but also he's arriving early to help get the boat ready so that's good news for me! He's doing the trip as far as Stockholm.
In Stockholm another student is joining. She's 22 years old I think. Living in New Zealand of all places, but originally French, or German or.. I'm not sure! Not much sailing experience at all either. Anyhow, currently she is the youngest on board. This means that if we have no wind for sailing, then it is she who has to whistle a tune to bring the fair winds back!
There are 4 more people from the internet that might be up for some of the legs. It's still in the organisational phase! Also, I think it would be OK to mention people by name in this text – but I haven't asked so I'll just have to give a general description of them instead!
Sailing preparations
Besides spending time talking with people and organising crew I have been working on other things to.
One thing that I have to make sure of is that the sail-maker in Lithuania has time to modify the head-sails while we are there. There's only a small time window for that work to be done, but I much prefer to have the work done by him than over in Sweden.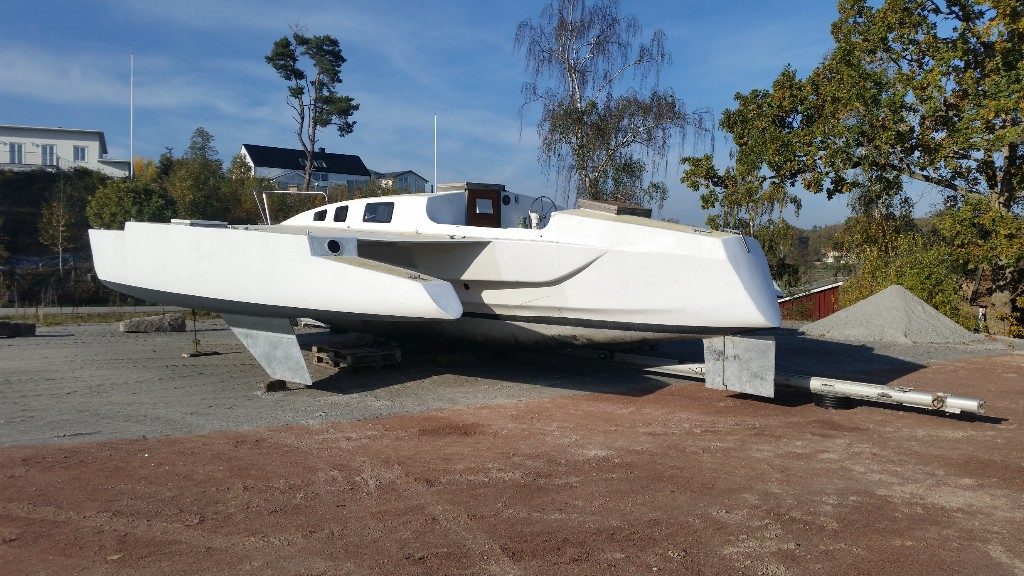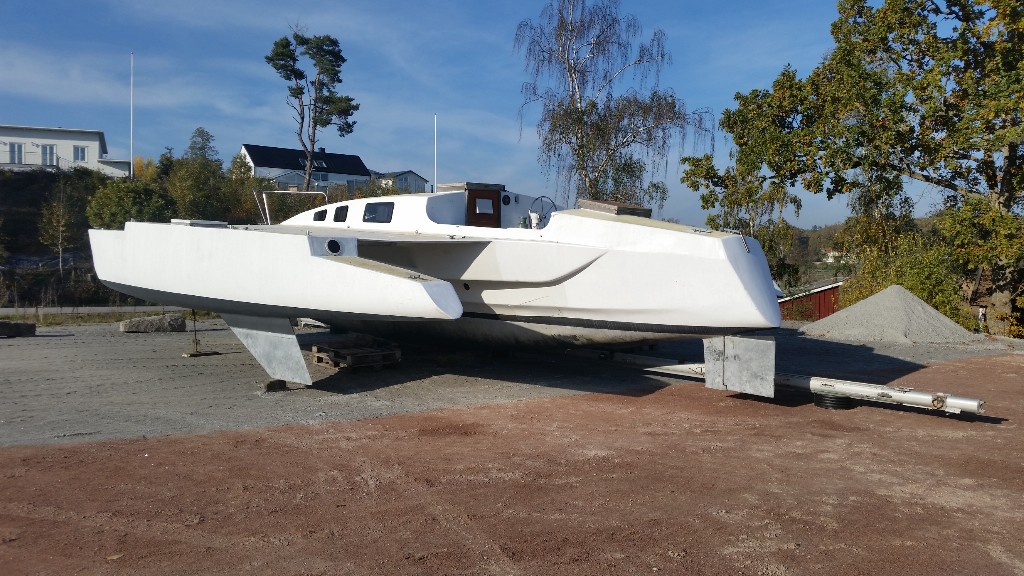 I'm also ordering things on the internet for the boat. I have just got a new log and echo sounder that need to be installed. I have to write to the harbour master to let him know what is happening, and that the boat will be late in the water this year… hopefully he understands and doesn't charge me for an extra 3 weeks on the hard.
Then there is the lifting the boat in the water aspect as well! I have to organise the crane to come down and put the boat in the water! That's always an exciting day of hard work… the crane helps with the mast at the same time… so all the preparations have to be made efficiently, and without mistakes.
I'm in France currently, but will start working on the boat as of the 8th June, which is the day after I get home!
And, to finish off this post here's a weather proverb for you:

When clouds appear
Like rocks and towers,
The Earth's refreshed
With frequent showers.